Be an expert in OSHI Unhooker. It's very easy.

Start Scan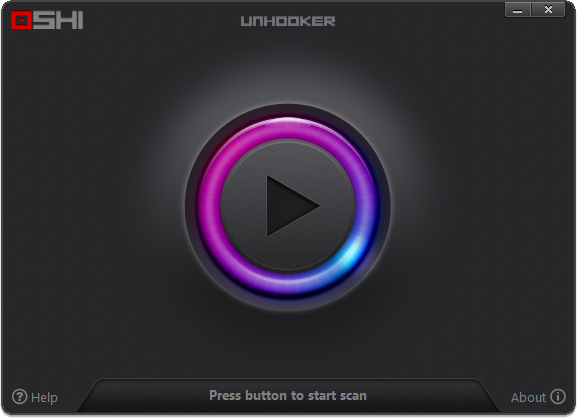 Press the button to start scan for malware

Scaning process
You can stop scaning in every moment by pressing Stop button.
Information bar showing items that are scanning at this moment and elapsed progress.

Scan Result
Select processes and hooks you want to clean.
You can view the detailed path of each hook and its name by drop down the hooked process field.
Press Clean button to remove hooks from selected processes.
Important notes:
It is highly recommended to save all unsaved data on your computer before starting hook cleaning as there is possibility of applications or system crash.
On 64-bit systems it is impossible to clear kernel hooks after Windows launched due to Patchguard system.